Caring for Poultry Birds
Whether raising poultry birds for your own use or for sale, our quality non-GMO, air-cleaned, and filtered grains are available at Des Moines Feed & Nature Center. Protein-rich formulations with prebiotics, probiotics, live yeast cultures, and oregano oil help support a bird's overall health.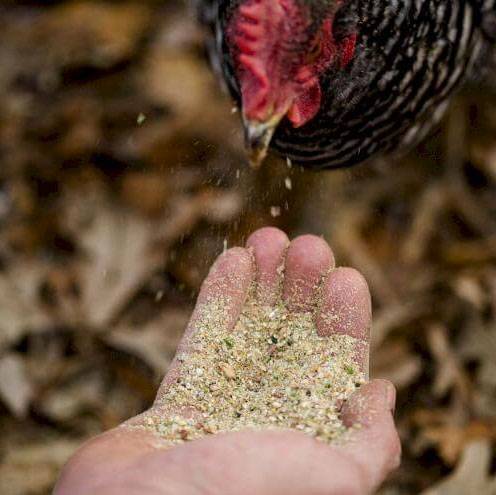 Poultry Feed
Our Chick Scratch can help start birds out on the right foot. This non-GMO grain mix includes no filler, which helps cut down on waste and mess. Another favorite is our Des Moines Complete Layer. This feed contains 14% protein, is non-medicated, and safe for adult birds, including laying hens, waterfowl, and wild game birds. Discover more feed options in our online store.
Visit the Nature Center
If you have questions about how to attract wild birds to your property, would like to learn more about the best pet food, or need tips on caring for your poultry, stop by our store.
The Des Moines Feed & Nature Center is home to animal experts who love sharing their knowledge!
Come See Us